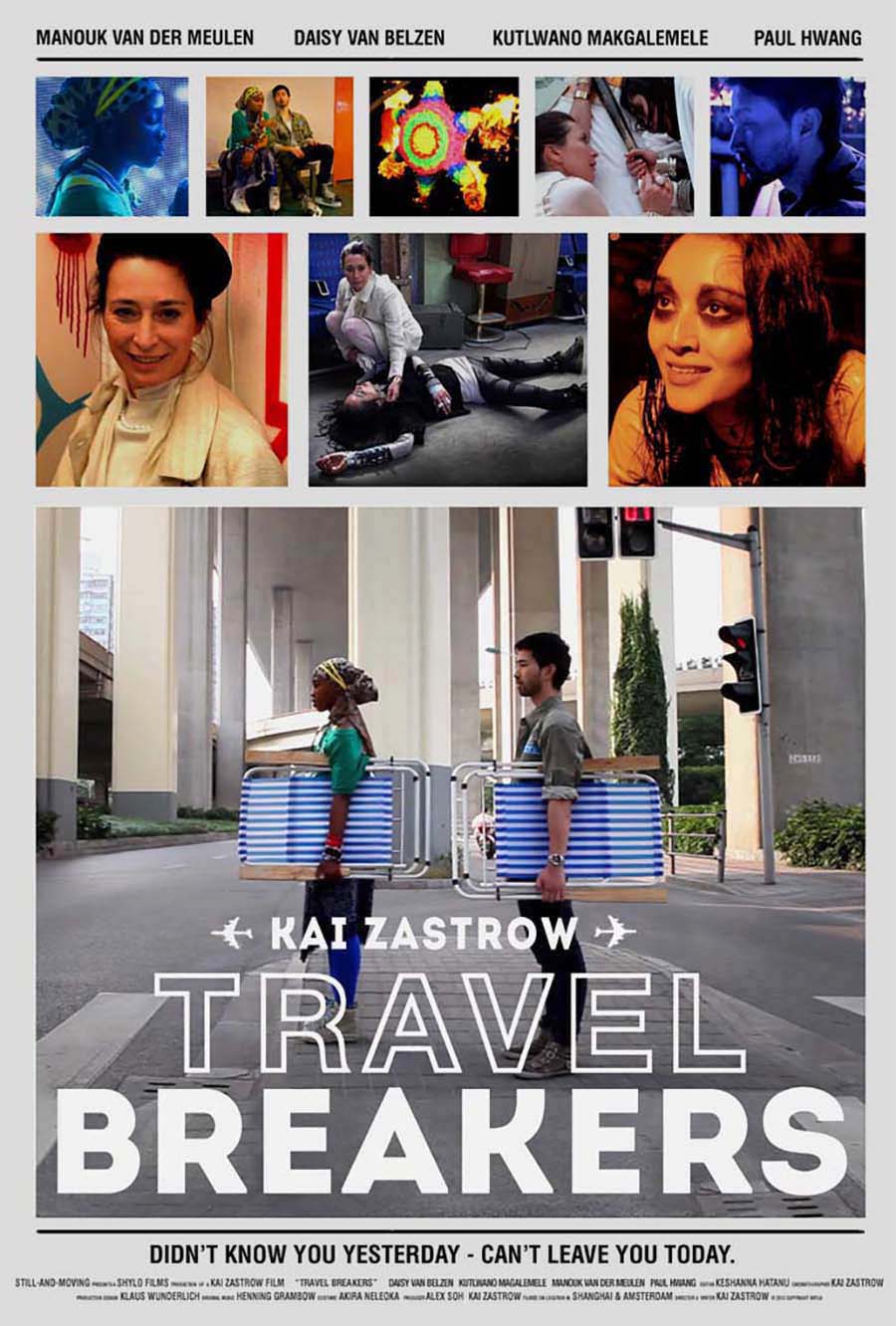 Feature Film: Road movie
Directed and Written by:
Kai Zastrow
Starring: Paul Hwang
Kutlwano Makgalemele,
Manouk van der Meulen,
Daisy van Belzen.
Music: Henning Grambow
Producer: Alex Soh
Length: 89 min.
Language:English
► Imdb
Cancelled planes and strangers suddenly thrown together forced to stay overnight in a forgeign city. Forming surprising and moving connections they hadn't expected.
Amsterdam: A teenage slacker girl runs into a rich woman at the airport. Both of their planes delayed overnight. Discovering in each other the mother and daughter they never had.
Shanghai: A student girl from Soweto, South Africa and a Los Angeles gamer, also being stuck, cause of cancelled planes. Equipped with camping chairs they comment the busy chinese megacity and find a kind of new brother and sister.
Will they split the next morning and leave with their rescheduled planes or take the chance of a lifetime and stay together?