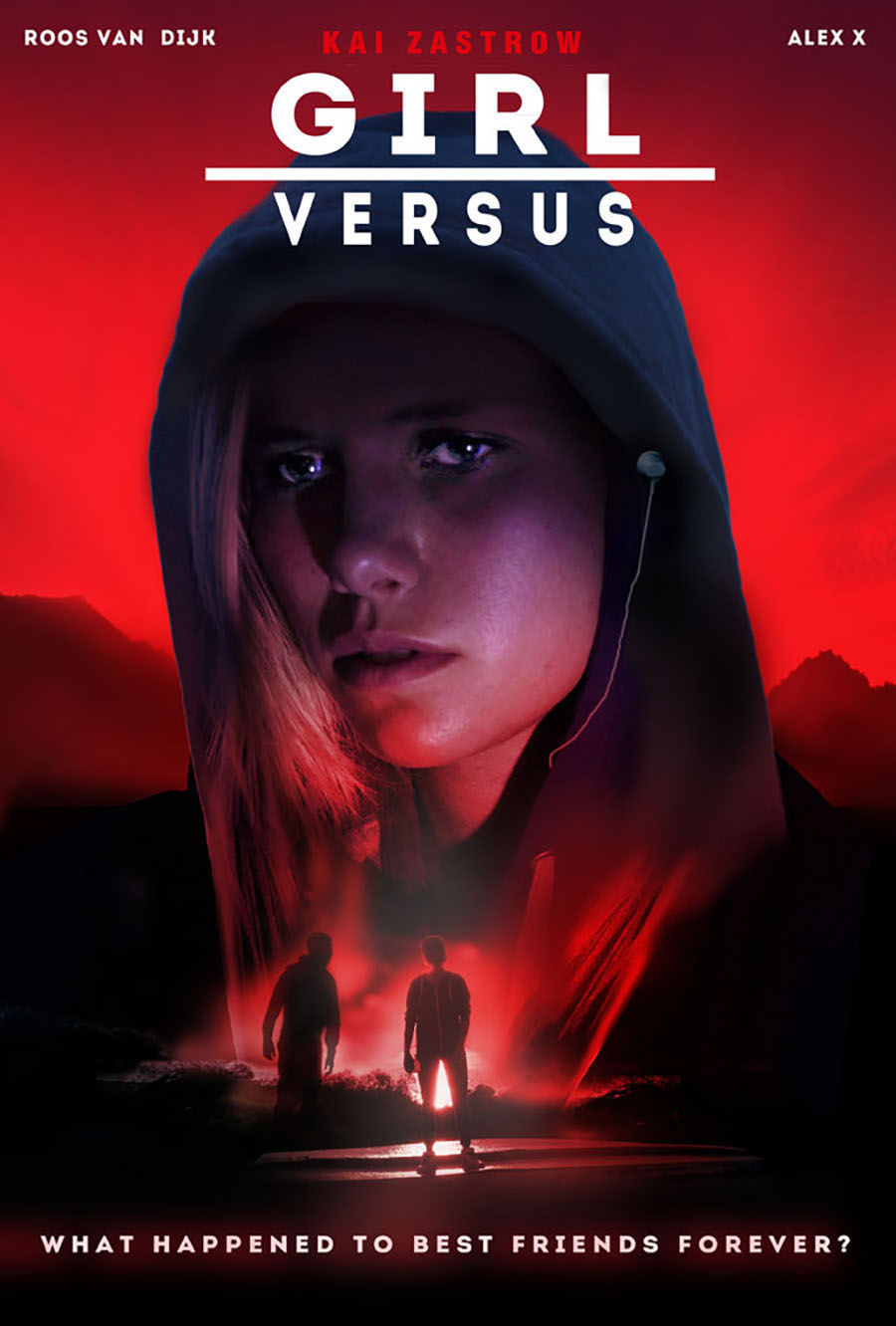 Feature Film: Drama, Biography
Directed and Written by: Kai Zastrow
Starring: Roos van Dijk, Alex X.
Music: Henning Grambow
Length: 88 min.

Language: English, some Spanish.


Release: Digital Cable and On Demand


Twenty-something Lucia flees after she knocked unconscious a former friend who sexually assaulted her. On the run she encounters a virtual Artificial Intelligence Assistant device called Alex helping her to recover. When finding herself pregnant Lucia escapes with Alex into the wild nature trying to regain her life.
After Lucia re-meets by chance a former friend she gets sexually assaulted by him on her way home that night. Lucia pushing him back. They end up struggling to the ground. When Lucia finds a stone on the ground she knocks him out. She flees in shock and takes the next night bus as far as possible away.
The next morning Lucia wakes up in a bus station in southern Spain. Next to her she finds a tech device that turns out to be a personal-assistant-computer. An artificial intelligence App to help people in need. Someone must have left it for her while she slept. The voice in her headphon is called Alex and suggests to help her. Someone she can talk to when she doesn't wanna talk to anyone. Alex suggests Lucia as the first Level of overcoming a shocking event to start walking. Step by step learning how to handle the traumatic night.
Being in a country Lucia doesn't understand the language and doesn't know anyone, she goes on from one day to the next. Eat, drink, sleep, breath. She recognizes her fear around male. Running out of money. Trying to find safe sleeping places. Meeting people that had similar experiences. Later she learns via a text message from home that she had hospitalized her former boyfriend by beating him. He is revealed to be comatose. Suspecting his brothers looking for revenge and trying to find her she feels followed.
Later Lucia finds out she is pregnant. What will she do? Repulse, abort, have a baby from a person she loved back then and ended up telling her he still loves her while raping her? To make a decision she escapes into the rural deserted nature and only takes Alex, the personal-assistant-app voice with her. Where will they go from there?

GIRL VERSUS: WHAT HAPPENED TO BEST FRIENDS FOREVER?