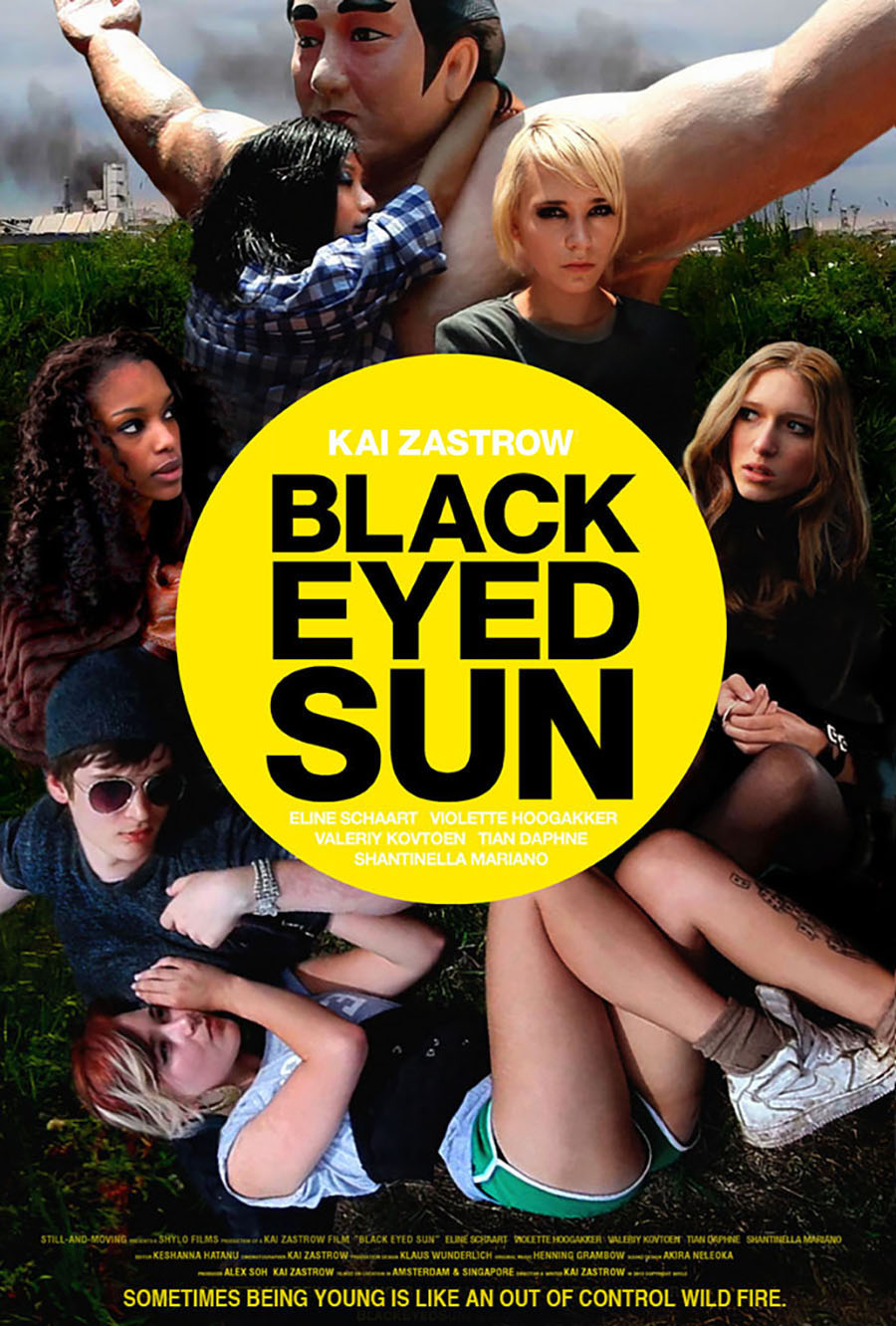 Feature Film: Young Adult Drama

Directed and Written by:  Kai Zastrow

Starring: Eline Schaart, Violette Hoogakker, Valeriy Koevtun, Tian Daphne, Shantinella Mariano, Joey Schaar, Maria Zandvliet

Music: Henning Grambow

Length: 88 min.

Language: English


Release: Digital Cable and On Demand




A sixteen-year-old girl struggles to reveal her true identity to a boy she is stalking. When the boys girlfriend confronts her with the past the triangles youth blazes up in flames.
From director Kai Zastrow comes a vivid and stunningly beautiful portrait of youth confronted with their dark past.
Stella (Eline Schaart), 16, wants to make good for a tragic automobile accident she had caused as a kid. When she finally has the guts to search for Anders (Valeriy Koevtun),17, Stella struggles to reveal her true identity to Anders and starts stalking him. Anders has no idea who Stella is and feels drawn to her. When the boys girlfriend Alice (Violette Hoogakker),16, finds out Stella's true identity she confronts Anders and Alice with their secret past. The next morning it's to late to take back what happened and the new situation forces the triangle into a state of turmoil. Will their youth blaze up in flames?
The story contains 7 chapters representing the seven seconds before our brain makes the decision of what we will do, what we will say, where we will move. Seven seconds delay time before you get concious of the choice you made. Seven seconds of loading time and we can't change what we will do anymore.
With a fresh international young cast from 4 countries, filmed in Amsterdam and Singapore and a surprising musical score of Henning Grambow. BLACK EYED SUN is described as dreamlike and impressionistic and at the same time with a raw hyper stylized realism about todays youth.

BLACK EYED SUN : SOMETIMES BEING YOUNG IS LIKE AN OUT OF CONTROL WILD FIRE.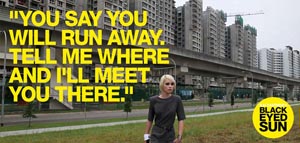 'Black Eyed Sun' Clip from chapter 1 'Seven seconds'.
'Black Eyed Sun' Clip from chapter 3 'Chasing the rabbit'.